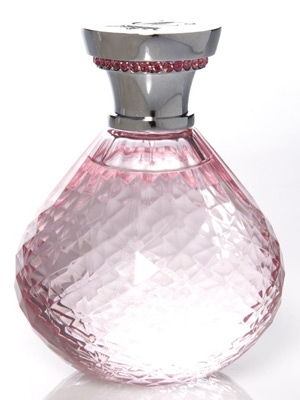 Image taken from Fragrantica



"Give me a chance to color my world and I will color it a sweet, pretty and playful pink! Dazzle is as brilliant and feminine as a coveted gem. This sensual fruity floral alluringly expresses a woman's whimsical side, revealing her inner beauty, her special dazzle and her unique charm." Paris Hilton.
What an exciting announcement! I've been waiting for a new fragrance from one of my queens for a while! I adore Paris Hilton in everything that she is. She is an amazing business woman, she's super beautiful and she just oozes girliness! So when I saw these a moment ago (literally, I'm still buzzing) I had to share. I don't know too much information about this just yet but it will be released June this year and is... a fruity floral! Yes yes I hear the crickets and tumbleweed blowing, Obvious right? No no no! Do we remember Tease? That was her last fragrance which was a white floral (Yawn)! It was basically Michael Korrs with some blonde hair on it. I didn't like it one bit (I say that... I have it sitting around. As I said. I love all things Paris) So I'm super pumped for Paris to bring it back to what she does best, fun sweet gorgeous scents in a lovely charming bottle! This is something I wouldn't have expected from her, maybe Katie Price ( I like Katie too, I'm not hating) but I like it none the less. This is why I love Paris. I've been her fan for YEARS yet the chick still surprises me!
It comes in what looks like a 30ml 50ml 125ml and a 150ml/200ml body lotion! That's just a guess but it sure looks like it. I'm glad she's not doing it in a shower gel as I've had a few and they all smelt terrible then when I watched reviews... theirs were horrid too!
So I could not be more excited for this release, I'm sure it won't let me down. I trust Paris! She's a smart girl.
Are you excited about this or do you dislike Paris but secretly love her fragrances?? Let me know!!!
Ta taaaaaa!
xoxo
The Dazzle Collection